Innovation
As an operator and integrator of mobility, the Pacific Western Group of Companies is proud to provide multiple innovative solutions that connect people and communities.

Pacific Western Transportation is at the forefront of innovation in the people transport industry.
It's been that way since our earliest days when company founder R.B. Colborne instilled a culture of innovation in our operations and services. Decades ago, PWT was the first to introduce TVs and VCRs in motorcoaches as well as reserved seat selection. Today, PWT continues to set new industry standards, from progressive technologies to enhanced Red Arrow Motorcoach service features like complimentary Wi-Fi, single row seating, and onboard snack service. We advance our service innovations, our people, and our products through safety and service excellence. 
HISTORY
PWT has long been a leader in transportation technologies and innovation. In the early 80's a fax machine and the first cell phone were introduced on the Red Arrow Motorcoach inter-city and charter service. In addition, we were the first motorcoach company to provide an in-house developed Wi-Fi onboard our entire fleet, starting in 2004. Through a variety of partnerships and in-house developed  technology, we continue to lead the industry with a steady introduction of innovative passenger transportation solutions.
Nearly our entire fleet across all lines of business is GPS equipped to provide vehicle location information in real-time, allowing us to pinpoint the location of each unit. It also provides information about passengers onboard and real-time data, such as expected arrival time on the route, tracking, speed, and Automatic Vehicle Location (AVL).
PWT continues to set new industry standards with progressive technologies such as our Mobile Training Unit, which is North America's first mobile training simulator for school bus and coach drivers. Our team of innovators and industry leaders are passionate about creating value through the development and implementation of emerging technologies.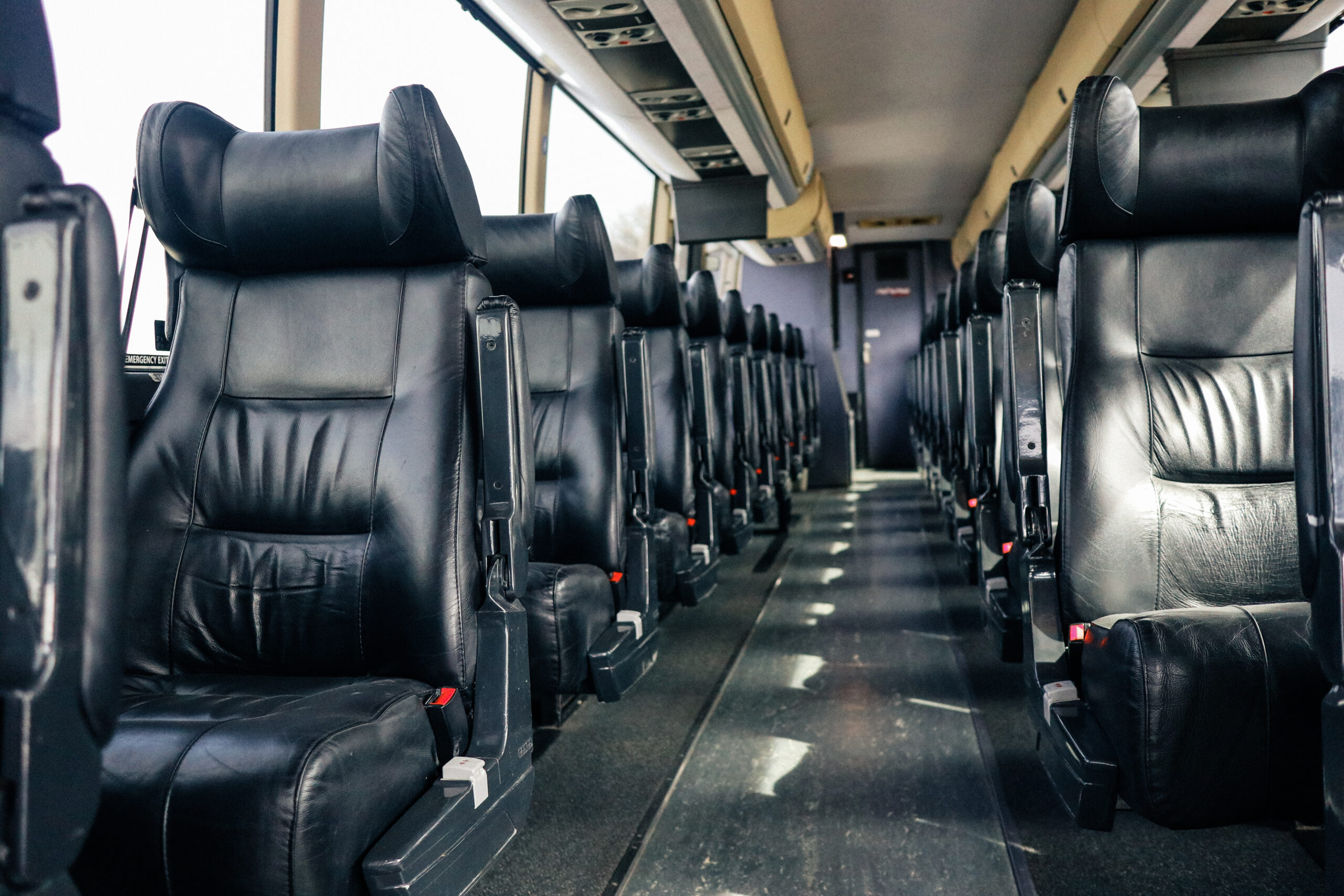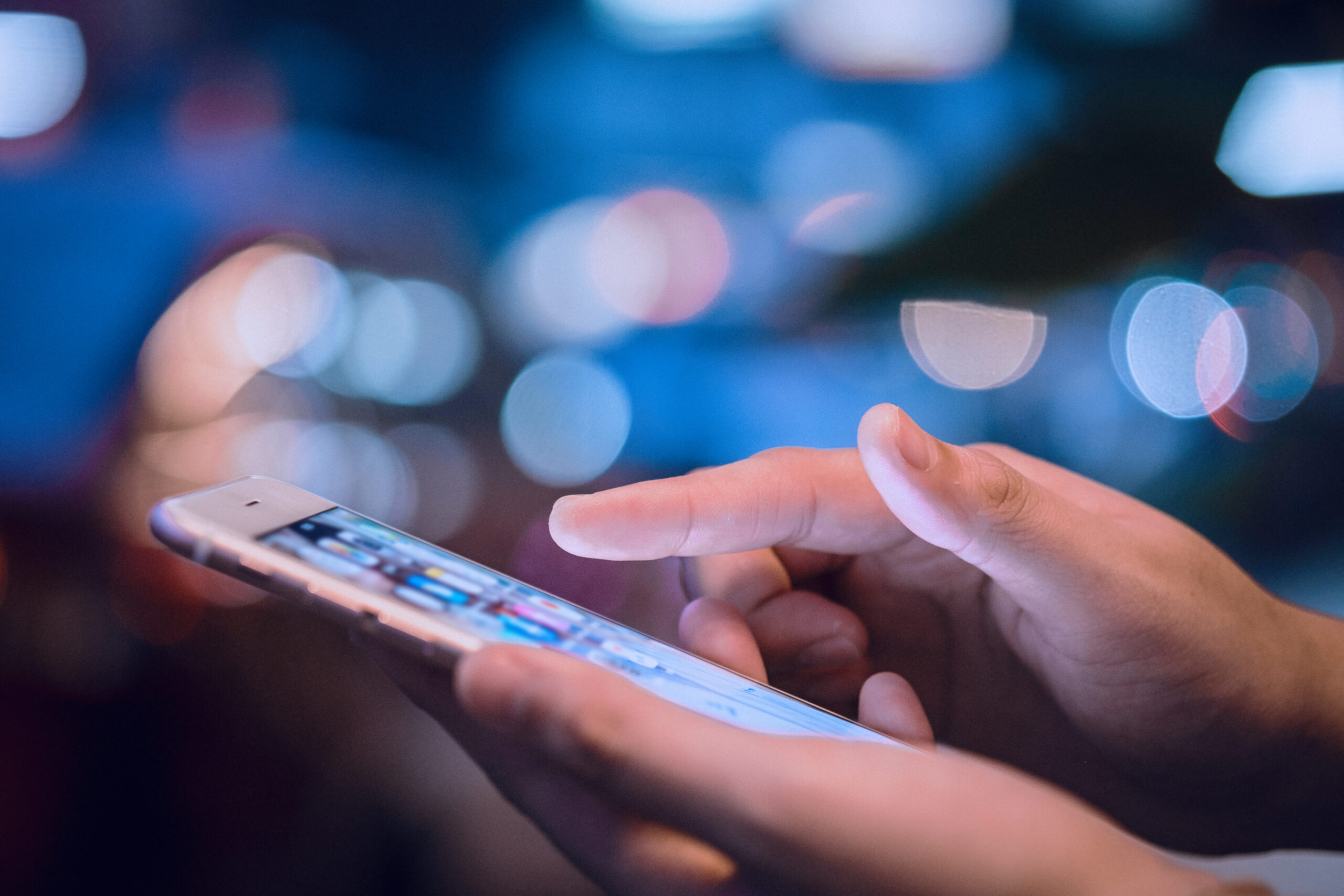 CUSTOMER EXPERIENCE
PWT utilizes phone applications to operate many public-facing transportation service systems and provides a more effective and reliable way to interact with customers.
MyBusStop is a desktop and phone-based GPS Tracking application that delivers real-time information on a subscriber's bus location, stops, route traffic, schedules, route progress, and possible delays. Users of the app include parents, school authorities, legal guardians, and students who have met the eligibility criteria through their affiliated school. Enabling parents and student passengers to track their bus increases the efficiency of service, as it displays and updates the bus location as it progresses through the route. The interface shows possible delays, ETA's, notifications from the operations center, and where each stop is located. This helps parents and students alike navigate their daily commute.
MyBusRoute is a phone application that provides real-time ETA bus stop information for Diversified's employee transportation customers in the Fort McMurray, AB area. Users can access real-time bus and schedule information—once they have identified their desired destination, they can view all the stops around their current location and easily view routes and stop times. This app was developed by our IT department and rolled out in 2015 with the goal of increasing the accessibility of Diversified's services to its riders, and is an example of how PWT is committed to a progressive approach when it comes to meeting the needs of our customers.
INTERNAL TECHNOLOGY
PWT is committed to finding innovative ways to increase communication between our teams, strengthen protocols and policies, and increase employee engagement within our lines of business. With over 5,600 employees spread across the country, it is crititical we provide timely, relevant, and accessible communication to drivers and other frontline staff, while building a sense of community amongst the lines of buisness. 
PWT InTouch: The InTouch mobile application is a tool used to broadcast company information, updates, articles, initiatives, and other important notices to employees across the company. InTouch empowers reach, securely sending content to employee mobile devices across PWT. InTouch's real-time analytics dashboard provides the Communicaitons Centre of Excellence (CCoE) with comprehensive data about how employees engage with the content so that future material can be adapted accordingly. Specifically, this data is used to streamline strategy and deliver more effective and efficient communication – communication that builds understanding, influences behavior, and helps employees feel an emotional connection to the company.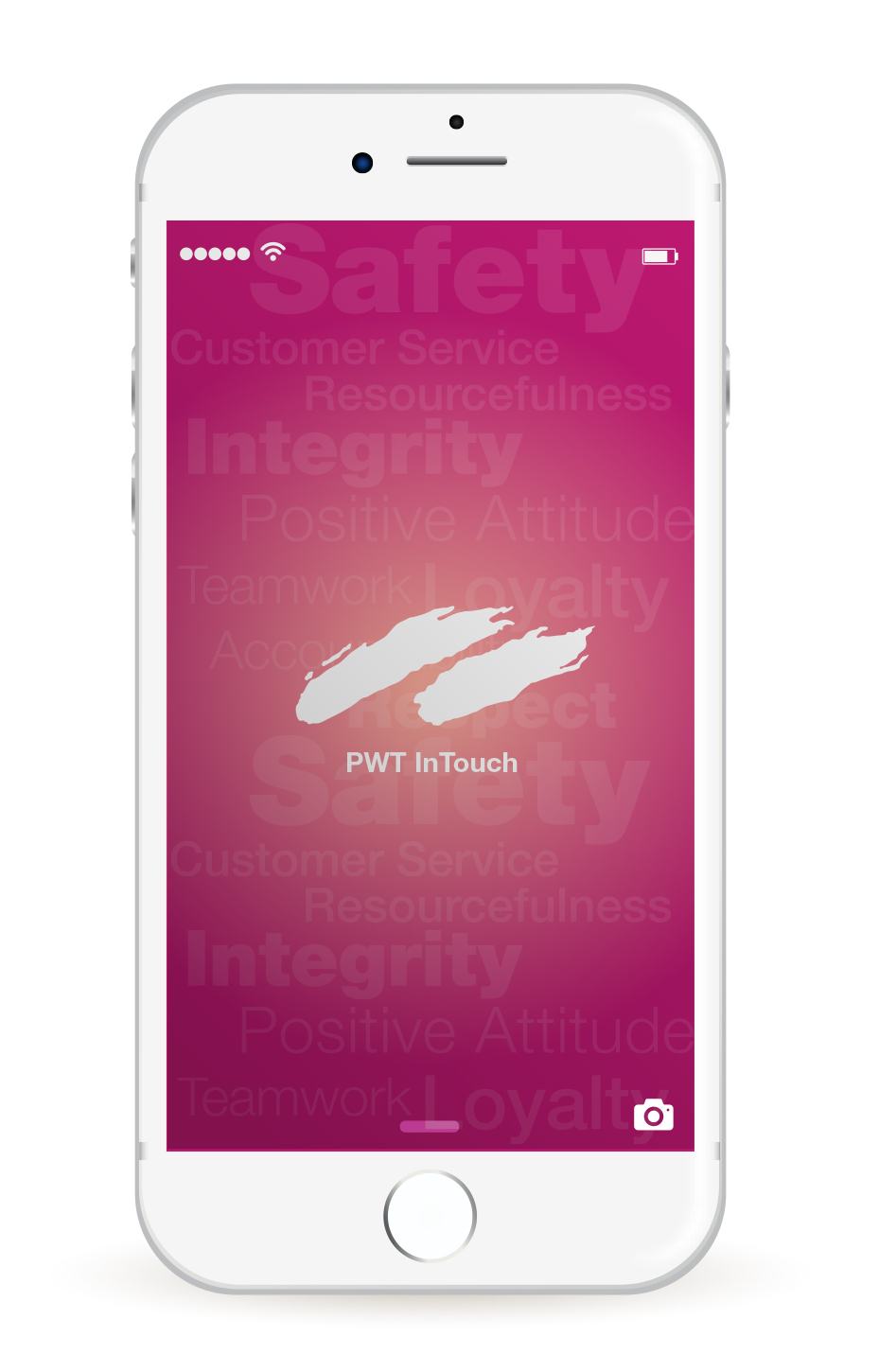 Explore more of Pacific Western Transportaiton's innovative solutions:
"Our mission is to exceed customer expectations by employing talented people who share in the dedication of a company committed to Safety and Service."