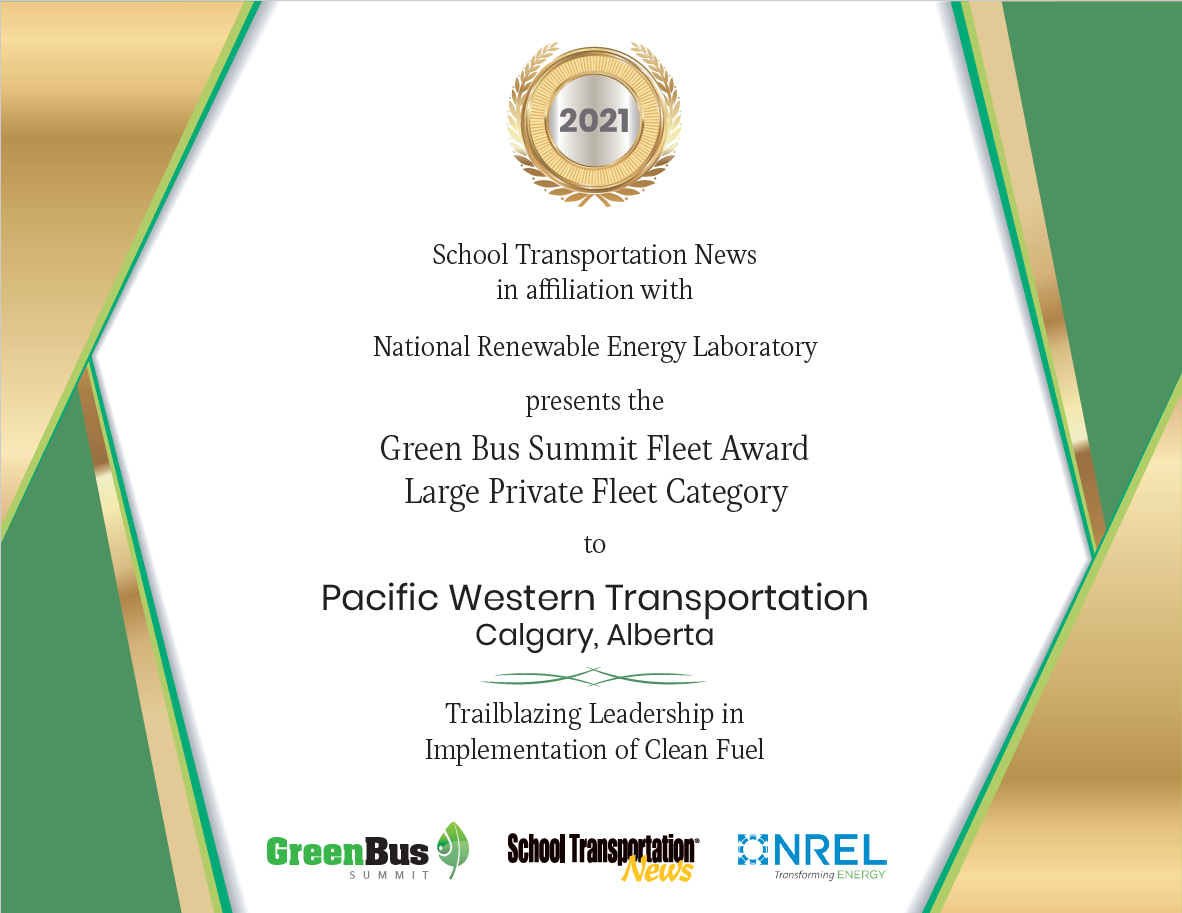 We are excited to announce that PWT Student Division's propane fleet has been selected as the winner of the 2021 Green Bus Summit Fleet Award in the Large Private Fleet category!
Winners were determined in partnership with the National Renewable Energy Laboratory and announced during the School Transportation New's live podcast on Earth Day, April 22 to close the Green Bus Summit.
Below is a clip from the awards portion of the podcast, you can watch the full version here:
School Transportation News issued a call for nominations for the Green Bus Summit Fleet Awards, seeking school districts and bus contractors that are stepping into the future of clean fuel and energy for their fleets. Then selecting the winners, the following aspects were considered:
Length of time project has been underway
NOx reduction/pollution reduction (if specific numbers are known)
Positive environmental impact
Community impact
Student/driver health
Future outlook
Four awards were given in the following categories:
Small school district (under 100 buses)
Large school district (over 100 buses)
Small bus contractor (under 100 buses)
Large bus contractor (over 100 buses)
Our Student Transportation division has been utilizing propane as an alternative to diesel fuel since the 1980's, and we currently own and operate the largest propane fleet in Canada. Not only are we proud to receive this recognition, but we are also proud to be the only Canadian company nominated for this multi-national award.