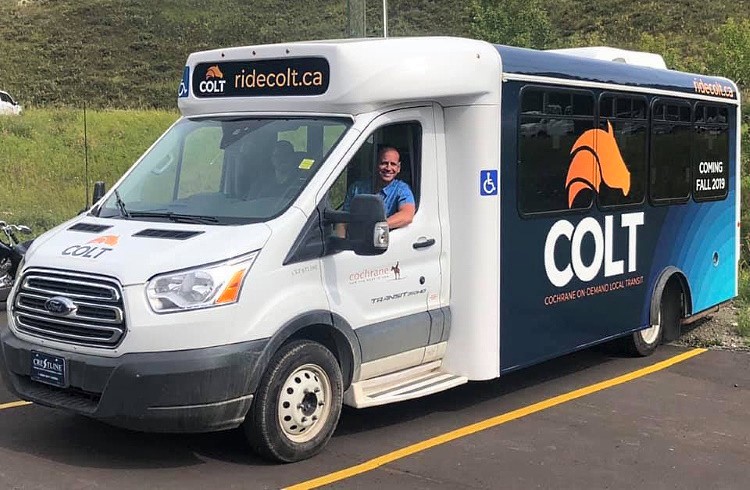 Fred Poppe knows a thing or two about On Demand transit. When the town of Cochrane, Alberta, first launched its
COLT transit service
in October 2019, Fred was the very first hire. And, almost three years later, he's the last remaining driver from the inaugural crew.
Working at COLT from the start, Fred has seen the service pick up steam in the community. As ridership grows, positive word of mouth from satisfied customers makes a big difference.
"One lady I spoke with a couple of months back, she threw in $125 of gas into her Toyota Tacoma and said 'enough is enough'. She started using us just to give it a try and now she's got three of her co-workers all using COLT to get to and from work. She's that happy with the service."
At only $2.50 a trip or $50 for a monthly pass, the cost-saving benefits for riders looking to avoid high gas prices are hard to ignore. However, that's not the only reason more people opt for On Demand transit. Utilizing a traditional transit system to get across town can often mean multiple transfers, while COLT's system gets you to your destination using only one vehicle. That's a big plus.
Passenger security on public transportation is also becoming a significant issue with transit riders, but the On Demand system can only be accessed by registered customers. That makes it the safest public transit available. To book a ride, you need to have an account with the COLT mobile app powered by RideCo, which requires an email address or phone number. That extra layer of security provides peace of mind to passengers.
"A random person standing at a bus stop can't simply climb on the bus. So, for sure there is an element of added security for our passengers. There can be no real random individual, like at the C-Train station, who could be loitering." The bus only travels to locations where people have requested a ride.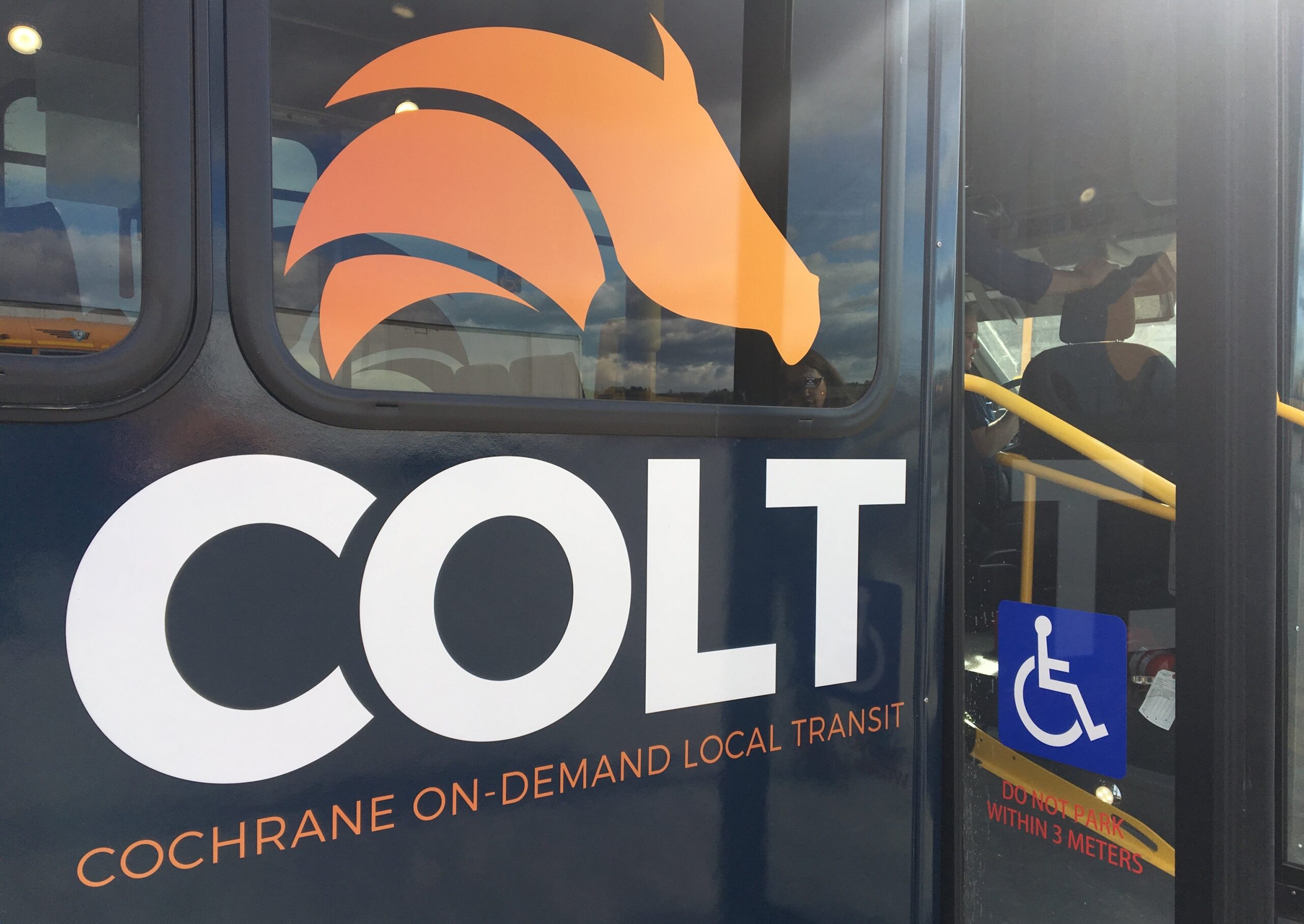 The environmental impact of taking more cars off the road cannot be overstated. If more people park their vehicles at home and choose On Demand transit as a sustainable transportation option, we will all be better off. As a bonus, Fred will be more than happy to battle rush hour traffic, so you don't need to.
"We can get our customers to where they need to go and they're way more relaxed when they get there. That's because they haven't driven through the traffic, we do it for them. We generally get a lot of 'Have a great day', or "Thanks for the ride'. So, just from their reduced stress level, you can tell when we are doing our job well. They're quite happy with getting to work on time with a smile on their face."
Speaking of having a smile on his face, Fred says the best thing about working at COLT is building relationships with his customers.
"You know these people who have now become your friends are getting safely to work and in the evening, getting Safely Home. When you see their smiles when they get on the bus in the morning, you know that you're doing your job right."
In Cochrane, the COLT On Demand transit system is just getting ramped up and ready to expand. Friendly, courteous, and professional drivers like Fred Poppe know the local community benefits from this revolutionary way of providing public transportation.
"A lot of my customers think it's an amazing service. We are generally there well within the time frame of the promised delivery time, so from that perspective, a lot of them really appreciate it."