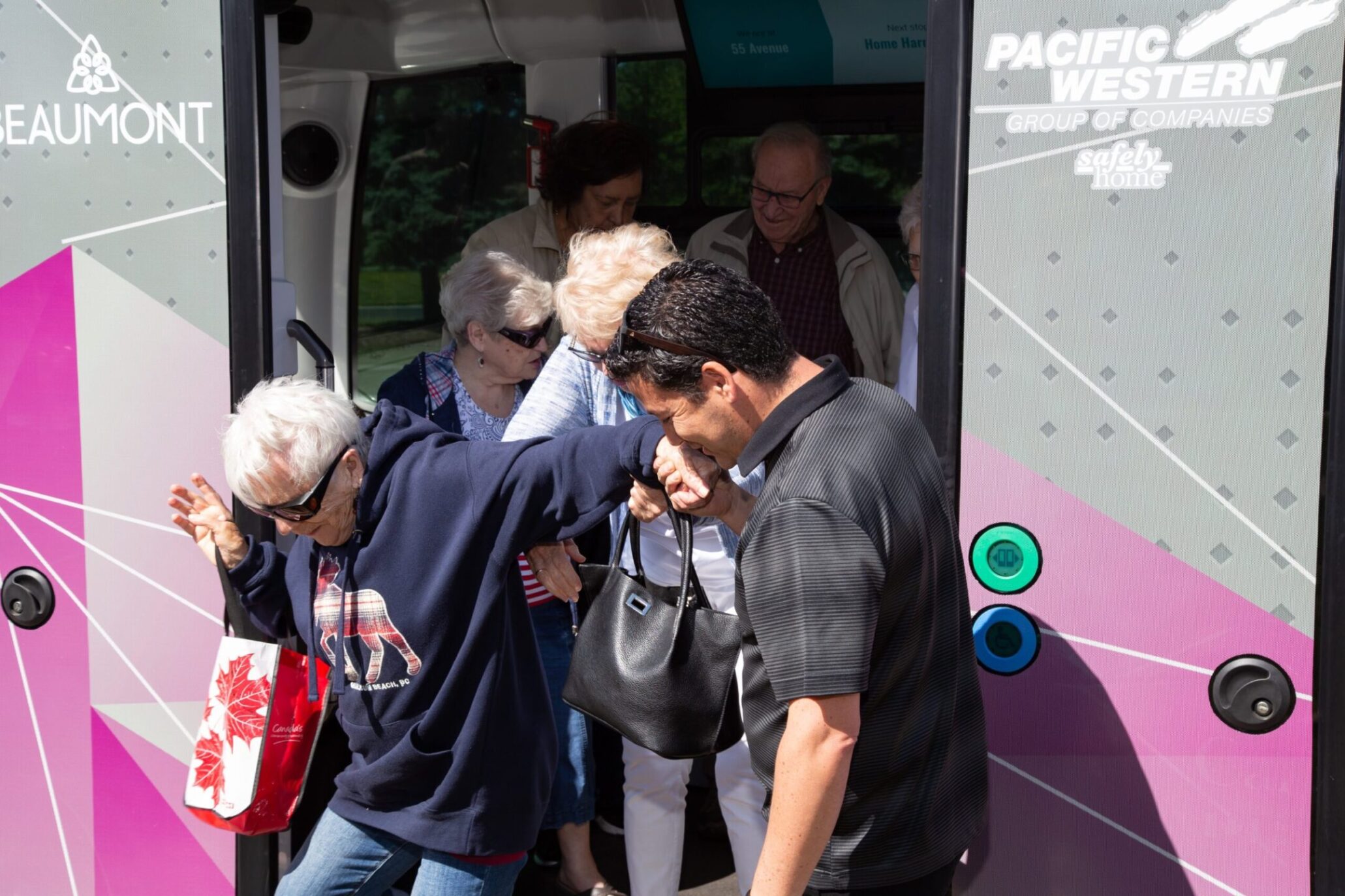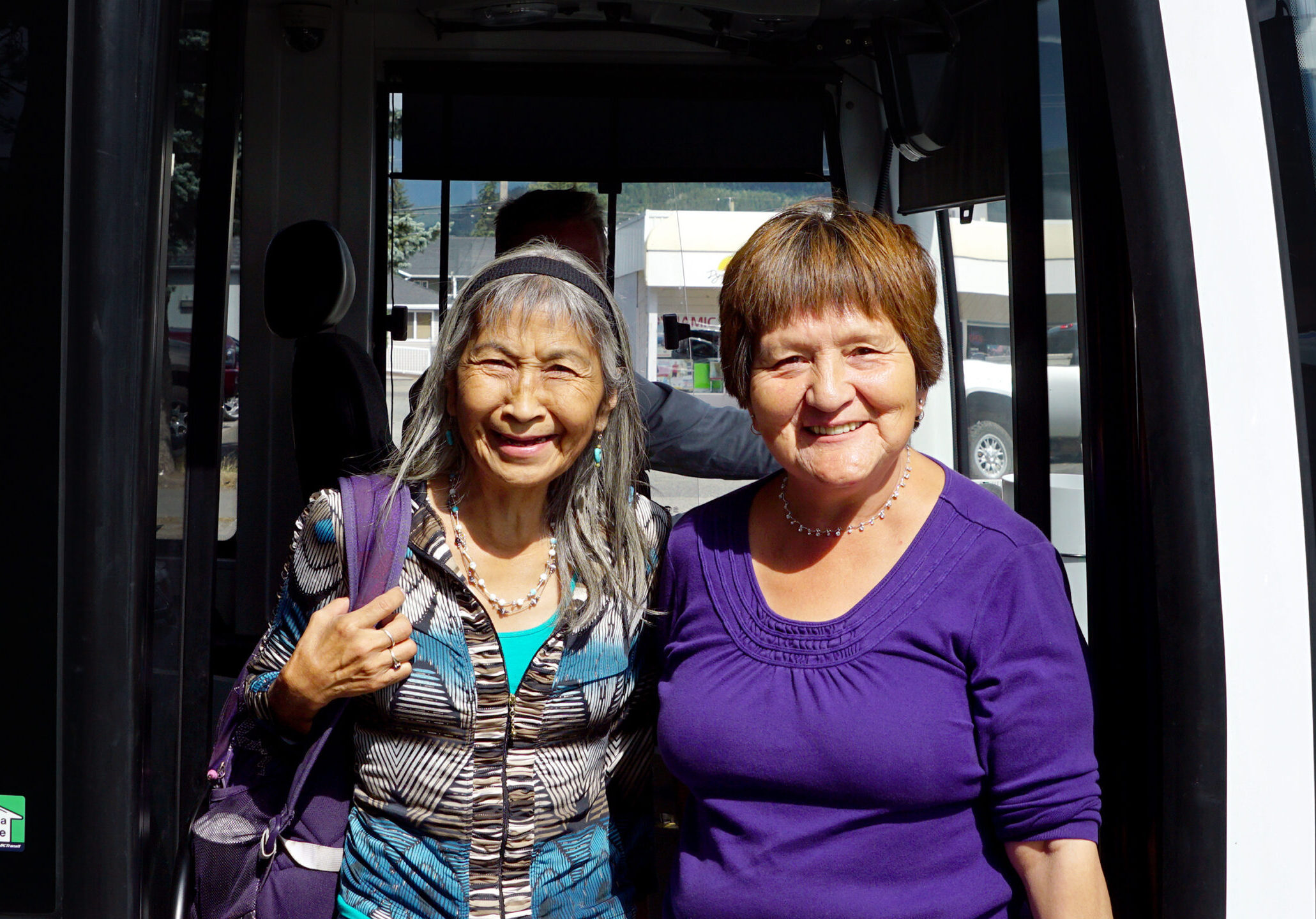 A study published in 2017 by the Council of Canadian Academies pointed to the mobility needs of our fastest-growing demographic – older adults – and prompted the adoption of inclusivity and technology at the design core of transit systems.
"Older adults are the fastest-growing demographic in Canada, and as this group continues to grow, so too does the demand for an inclusive transportation system. This is an opportune time to look at how Canada can develop such a system, given that the population is ageing quickly, with more approaching that point in our lives every day. Looking at ongoing changes to transportation and accessibility governance is a smart start. An inclusive transportation system would allow for the seamless movement of all Canadians with many potential benefits from enhancing individual well-being to promoting social equity and social inclusion."
In addition, a 2019 study that focused on the premise of older adults' use of Autonomous Vehicles as an alternative to current transportation systems found that the idea of on-demand use of transportation services could be of preference due to the numerous barriers found in conventional systems.
Public transport must indeed evolve parallel to the needs of their users. During this process, it should evaluate how to address budgetary constraints and the matters of efficiency, flexibility, scalability, and sustainability.  There has been a  surge of SaaS, MaaS, and on-demand technology platforms entering the transportation market as a solution aimed to address these challenges. Highly customizable, they provide a wide degree of latitude to deploy a transit fleet in various configurations.
Accessible mobility as a critical component of contemporary urban development has in on-demand platforms a strong ally. In PWT's experience, on-demand platforms have allowed us to approach transit service coverage with many options that help address growth and consider accessibility for vulnerable riders such as older adults, younger riders, and disabled or mobility challenged.
Customizing loading times for user groups based on their mobility needs:
Accommodating load/unload times by user-group level enhances user experience and automates exceptions without interfering with key service delivery metrics such as on-time performance.
Safelisting stops to guarantee infrastructure accessibility:
Whether virtual or physical stop locations, the system allows for categorization to ensure users' pickup or drop-off location, which happens based on their mobility needs. i.e. wheelchair accessible, ramps, deaf/blind-accessible, child friendly, etc.
Virtual stop set up:
During the system design phase, on-demand technology can re-purpose the existing transit infrastructure and add "virtual stops." These virtual locations can be added to multiply the system's infrastructure permanently or during certain times to allow for more efficient and safer stop locations during high-traffic times in areas such as schools, concert/sporting venues, festivals, or conventions.
Booking reminders:
on-demand systems can provide records of booking confirmations, trip alerts and real-time notifications to every user and every trip. Upcoming trip alerts via SMS are beneficial for older adults and younger riders that may lose track of time.
Access to a dedicated on-demand call center:
Usually, an oversight aspect of implementing on-demand transit is the enhancement of the customer service delivery, which creates robust support channels to assist those who are not familiar with technology, lack the resources to own smart devices, or who are too young to own one.
Advance booking:
Trips can be booked in advance to ensure the operator and vehicle performing the trip are available and match the accessibility requirements of the user. i.e. wheelchair accessible, walkers, scooters or other mobility devices, including bicycles
Customizable or recurrent payment by fare type:
students, seniors, disabled users, veterans or general users can set up recurrent payments or default fare payments in advance – providing the benefit of not having to worry about producing cash, paper tickets, or monthly passes at the time of boarding.
Customizable special instructions:
the ability to add personalized notes for the driver is a feature that is both user and driver-focused. It gives the user the option to provide various details, such as pickup specifications, exact location in largely populated areas, back alley pickup, a child's name when travelling alone from a parent's account, etc.
At PWT, we have longstanding experience with on-demand transportation, not only by our strategic partnerships with technology providers but also operationally by participating in the design, implementation, and operation of several on-demand transit services across Canada.  In addition to the above, there are several other reasons to contract on demand your transit service with PWT.
If you are interested in learning more about on-demand, get in touch with us! We will provide you with customized plans to integrate demand-based transportation solutions for your community or business: